I Will Not Vote For Either Buhari Or Atiku In 2019 – Soyinka Vows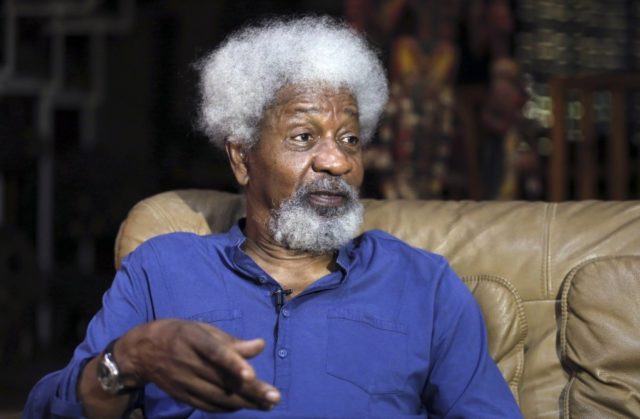 Wole Soyinka, foremost playwright, says he will not support presidential candidates of either of the two major parties, according to a report by TheCable.
He said this at an ongoing interactive session tagged citizen forum 2019.
"It is time for a totally new direction, and when an alternative emerges, we will give the candidate our backing," he said.
President Muhammadu Buhari of the All Progressives Congress and former Vice-President Atiku Abubakar of the Peoples Democratic Party (PDP) are the two leading candidates.
For more on News, follow us on Instagram & Twitter @OnoBello | Facebook: OnoBello Magazine.
Have a story to tell, or images to share on a Breaking News/ Events in Nigeria or beyond? Send them to OnoBello News via Whatsapp [+234 (0) 816 264 8803]
Leave your views in comments box below!